Covid-19 Update
Dear Golfers,
Deer Valley will be opening for riding on April 29th.  The course will follow guidelines set forth by the "Safer At Home" Order.  The restrictions are mandated under State of Wisconsin Law and must be followed.
Clubhouse and Deck must remain closed
Beverages and snacks available for pick up to take on the course.  ABSOLUTELY NO CARRY IN ALCOHOLIC BEVERAGES
Clubhouse restrooms are available at 1 person at a time
Driving Range must remain closed, practice green is open under social distancing guidelines
Tee Times are required and can only made by phone at (608)-924-3033, Credit Card required to make reservation and card will be charged for the entire group.
Single rider carts are allowed, double rider carts are allowed for people that share the same residence.
On Course restrooms must remain closed
Ball washers, rakes and trash cans have been removed.  There will be only a few trash cans on course, please remove your trash from carts
Cups are turned upside down to prevent ball from dropping to the bottom of the cup
Do not touch or remove the flag stick
Tee times will be every 16 minutes with a max of 4 players per group
Social Distancing Requirements must be observed at all times
All rounds must be prepaid with a credit card in advance.  We will take your credit card when you make your reservation and charge your card when you arrive. 1 person is required to pay for the whole group.
Coupons are not allowed at this time
Arrive no more than 10 minutes before your tee time, then go directly to the first tee
After your round, please do not gather or remain in the parking lot or near the clubhouse
Instead of calling with your credit card for each round, you can call the golf course and purchase Deer Valley Credit in any amount, then each time you play we can take the round off of your credit.  For every $200 in Deer Valley Credit purchased, we will credit you $220.
For everyone's safety, only 2 people are allowed in the clubhouse to use the restrooms or pick up food and beverage.  Carts are staged fully sanitized with a key.  After golf, please return carts by our cart tent and empty your trash in the receptacles provided.  Staff will then fully sanitize the carts.
These are certainly challenging times.  We are hopeful that restrictions can ease, until then we are counting on you as a partner so everyone can remain safe and enjoy the game we all love.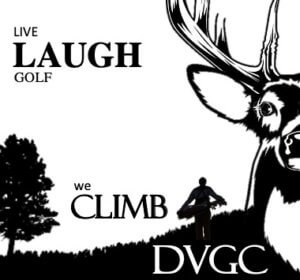 Todd A. King- PGA Professional/ GM
Deer Valley Lodge & Golf
608-924-3033